14th Annual Poker Charity Tournament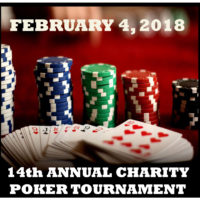 Please join us at the 14th Annual Charity Poker Tournament to benefit The Advocacy Network on Disabilities!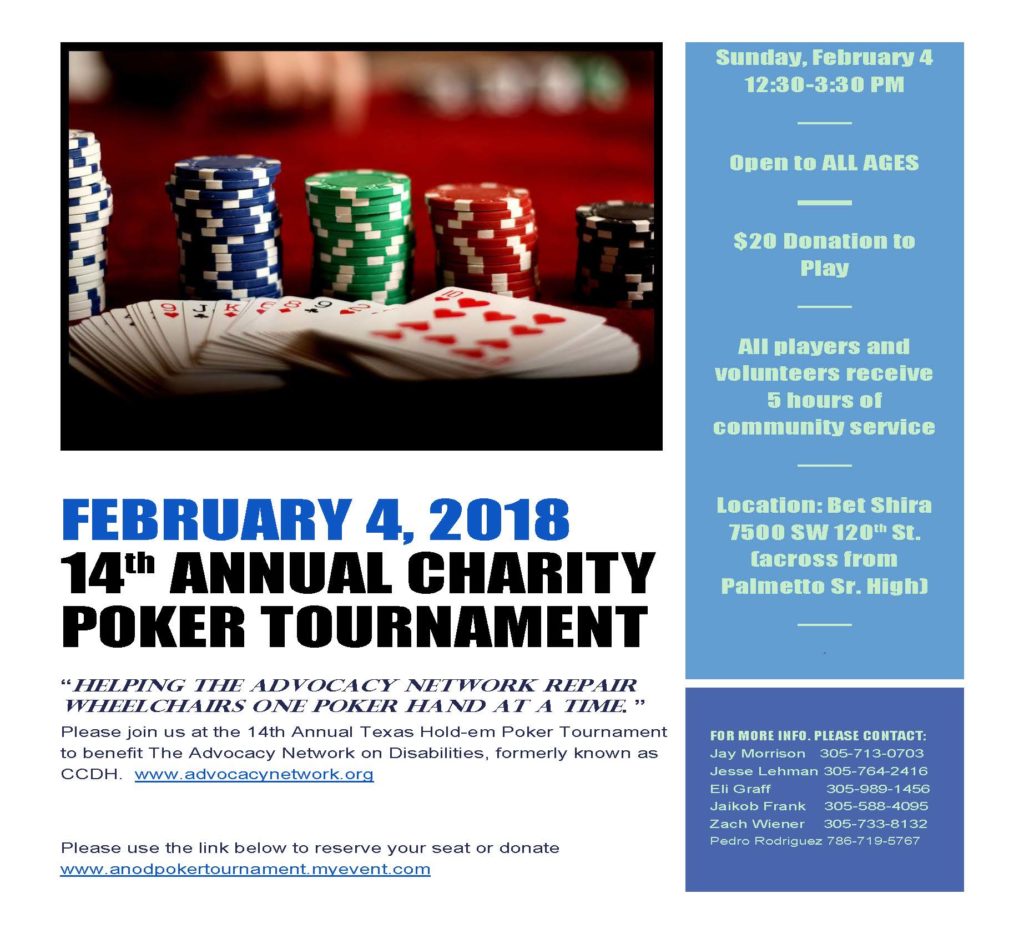 All monies collected goes towards The Wheelchair Repair Fund
All players and volunteers receive 5 hours of community service
This event is for ALL AGES
$20 donation to play
If you are unable to attend, but would still like to make a tax deductible donation, please donate here!
There will be Food, Drinks, Raffles and Prizes!
For any questions or further information, you may contact:
Jay Morrison    305-713-0703
Jesse Lehman  305-764-2416
Eli Graff          305-989-1456
Jaikob Frank     305-588-4096
Zach Wiener    305-733-8132

Pedro

Rodriguez 786

-719-5767 


OR
Pokertournament4charity@gmail.com
We thank you in advance for your participation!