An Administrator's Overview of the Americans with Disabilities Act (ADA)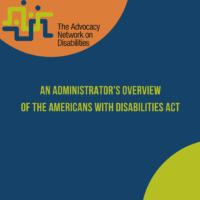 Are you an Administrator or the person responsible for your organization meeting its legal obligations under the ADA? Join us to be sure you are up to date on enrollment eligibility, reasonable accommodations, policies and procedures, and more.
Thursday, September 17th at 10:30 am – 12:00 pm – Via ZOOM.
Register here!