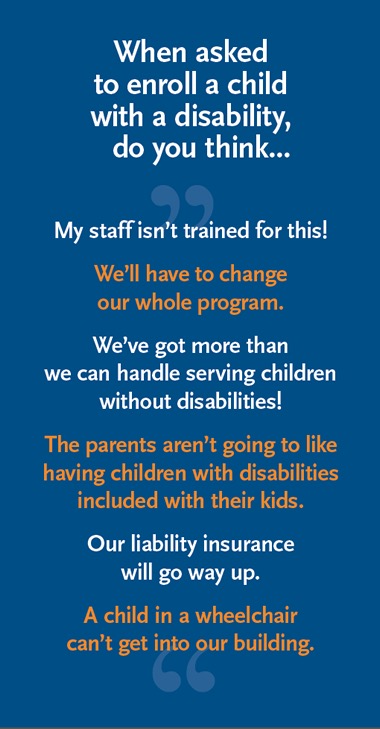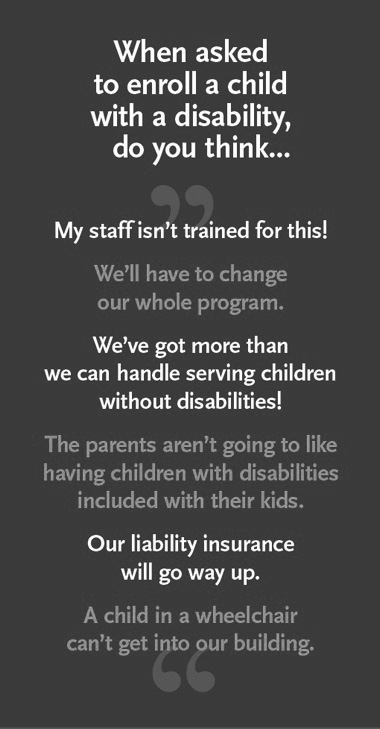 All Children Together (ACT) Resource Network
The Advocacy Network on Disabilities is the home for the All Children Together (ACT) Resource Network for the Special Needs of Children with Disabilities and Their Families, an initiative of The Children's Trust. Its role is to work with The Children's Trust and the organizations it funds to increase our community's capacity to provide quality, inclusive programs to children with disabilities.
Its MISSION is to increase the participation of children with disabilities and their families in all aspects of community life through capacity building, advocacy, and promoting best practices.
ACT's services are available at no cost to programs funded by The Children's Trust. If you are not funded by The Children's Trust, our services are also available for a fee.
NetNews
Each month, we publish a newsletter with information on best practices, training opportunities, community events and more.
Click here to sign up!
---
SERVICES
Training
Staff comfort and competency are critical to successful inclusive programs, so staff training is a key component of ACT supports. Our trainings are open to the public and are offered throughout Miami-Dade County. Successful completion of any of these workshops meets The Children's Trust's contract requirement for annual participation in inclusion training.
---
Individual Program Inclusion Plan (IPIP) Partners
An IPIP Partner is a Children's Trust funded provider that enters into a partnership agreement with the ACT Resource Network to develop a plan for increasing an agency's readiness and capacity to successfully include children with disabilities. An Inclusion Specialist will visit and explain to an agency the supports and services the ACT team can provide. Together, goals will be identified and an action plan developed. This individualized support can provide the all-important modeling, mentoring, and monitoring that moves one from training knowledge to real-life implementation. More than 100 programs are ACT IPIP Partners.
---
Inclusion Readiness Tool
The Inclusion Readiness Tool (IRT) is a self-assessment to help you determine your program's current readiness to provide quality services to children with disabilities, and to serve as a guide for "next steps". It can be completed by your own staff, or with the assistance of an ACT Inclusion Specialist. Through its use, an agency tracks its progress over time, towards full inclusion.
The IRT is based on 9 evidence-informed competencies we call the Pathways to Inclusion. Meeting a combination of required competencies and optional activities, an organization can achieve a rating between Steps 1 and 5 on the ranking scale.
Want to get started? The Getting to Know Me Form is a great first tool to help you learn about your students.  It is especially helpful when working with children who have disabilities.
---
Coaching and Technical Assistance
Sometimes you may only have a quick question, or need a brief consultation about an inclusion-related issue.
For more information about training, coaching, or becoming an IPIP partner, e-mail pdonovan@advocacynetwork.org or call 305-596-1160 and ask to speak with a member of the Community Inclusion Initiatives team.