Completing the Census is a Snap!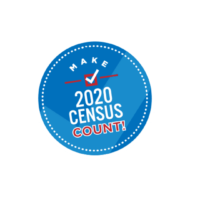 Don't let COVID-19 stop you from completing your 2020 census. It has never been easier to respond to the census from the comfort of your own home. You can complete your census online, over the phone, or by mail–all without having to meet someone in person.
If you have not received your census invitation by now, you can still go online and fill out the census. Click here
Hotline Numbers:
To begin census, call 844-330-2020, or call the number associated with your preferred language. Click here to view the complete language list with associated numbers.
For general questions contact the Census Bureau Customer Service Center at 1-800-923-8282 or 301-763-INFO (4636).
Need additional help? Contact Kathy Rodriguez at (786)471-5047 or krodriguez@advocacynetwork.org .