NOW HIRING INCLUSION SPECIALISTS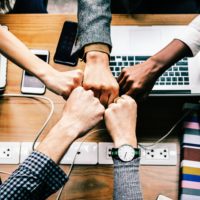 The Advocacy Network on Disabilities is the home of the All Children Together (ACT) Resource Network, an initiative of The Children's Trust. Our role is to work with organizations funded by The Children's Trust to increase their capacity to provide quality, inclusive programs to ALL children and youth, including those who have disabilities. Using best practices for working with adult learners, Inclusion Specialists provide training, coaching, technical assistance, and other supports to further the ACT project's mission. Please note that to develop capacity, the Inclusion Specialist works with staff, not directly with children.
Do you believe that children and youth with disabilities should have opportunities to participate in all aspects of community life?
Do you have the education and experience to support others on the path to increasing their organization's capacity to provide meaningful, inclusive programs?
If you answered "YES" to these two questions, we would like to hear from you.
Typically, our Inclusion Specialists have a background in special education, social work, or another related field. Minimum requirements are a Bachelor's Degree and 2 years' experience working with children with disabilities, ideally in an inclusive setting. A Master's Degree is preferred.
Details at a glance:
On-site Location
Full Time Schedule
4-Year Degree Required
Benefits:
100% employer paid health, dental, life, and disability insurance
11 Paid Holidays Annually
Generous Paid Time Off
The opportunity to join a team of colleagues who care both about the work they do, and about each other.
Level of Language Proficiency: Excellent verbal and written communication skills in English and Fluent in Spanish or Haitian-Creole
How To Apply: e-mail good.helene@gmail.com
Please send your resume; a cover letter explaining why you think you are a good fit for this position is appreciated. Writing and work samples are optional, but if you have something you'd like us to see, please include it with your application.