Pledge Today! Give Miami Day 2020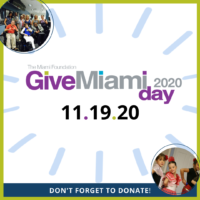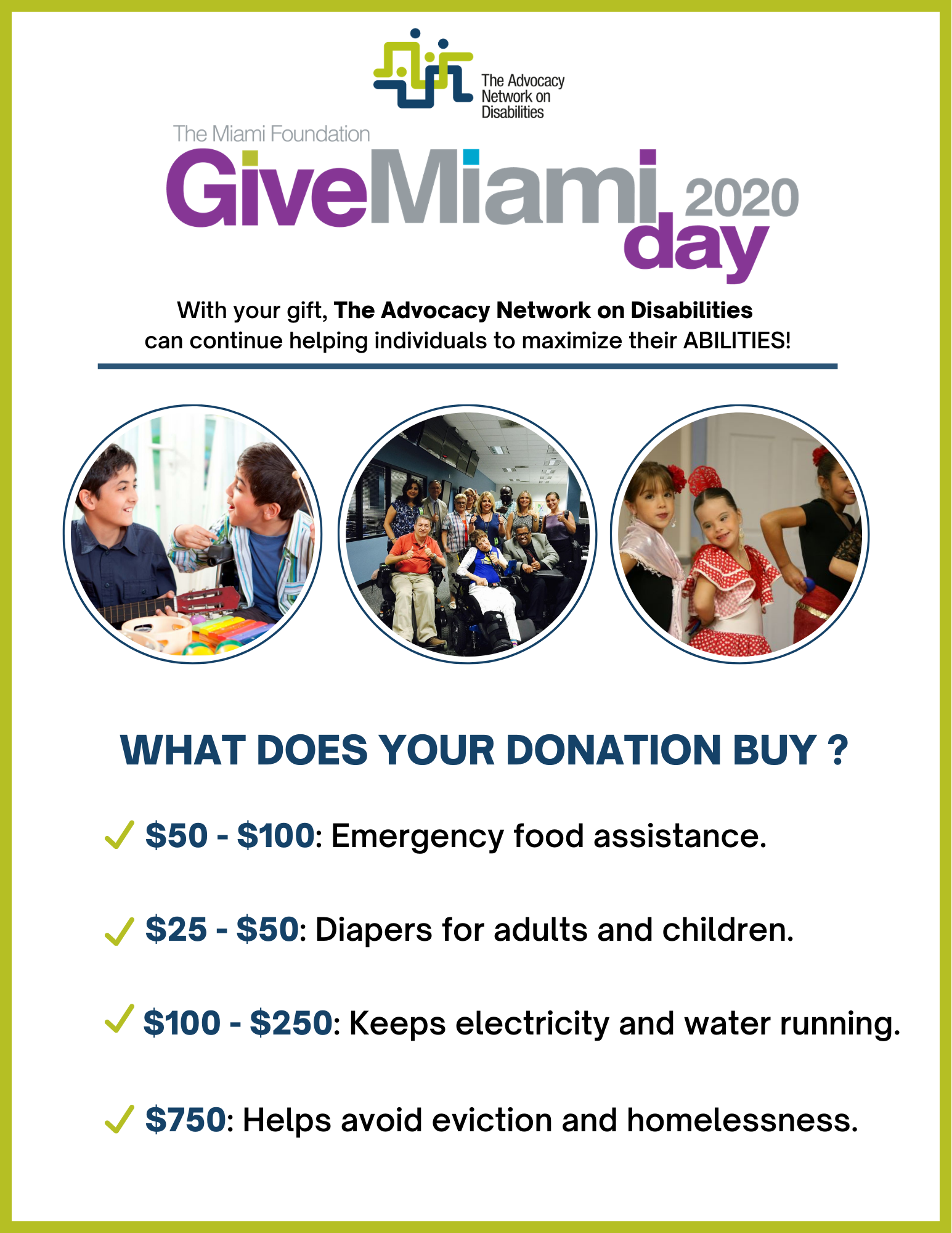 Give Miami Day 2020 is on Tuesday, November 19, 2020! We know that there are thousands of organizations participating in Give Miami Day 2020. But we hope that this year you choose The Advocacy Network on Disabilities as one of your charities of choice. Now, more than ever, we need your support in helping families with funding for housing, food, and emotional support and counseling.
Make sure you mark the occasion on your calendars and join us on #GiveMiamiDay2020 in continuing to provide services and supports for children and adults with disabilities and their families who are facing hardships both medically and financially. We count on your support!