Week of Welcome for Miami-Dade County Public Schools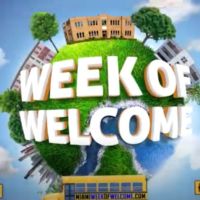 Beginning August 24-28, 2020, Miami-Dade County Public Schools will launch a virtual Week of Welcome, a series of online programming modules to assist families in preparing for the reopening of the school year and introduce them to the routines and practices of My School Online(MSO). The 2020-2021 school year begins on August 31. Watch the introduction video here.
During the week of August 24-28, online sessions covering nearly 60 topics will be available for viewing in three different languages.
Select programming will also be broadcast on WLRN-TV Ch. 17. Many of the "Must Watch" videos can be seen here. This will include special programs for Exceptional Student Education (ESE) peoples.
ESE will have five specific modules:
• Reopen Smart Return Safe
• Preparing to Return to School
• Home Strategies for Distance Learning
• Keeping your Child Motivated During Distance Learning
• Microsoft Accessibility Features and More!
Learn more about Miami Week of Welcome by clicking here.